Upcoming Debates: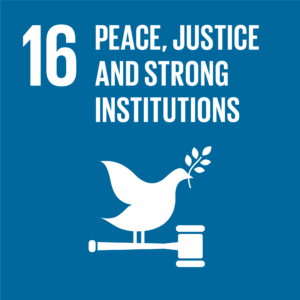 SDG 16: Measures to address illegal trafficking of cultural and intellectual heritage
October 23, 2018, 13:00 UTC
See the debate page for resources, times, and registration. You must be registered on the website to sign up for this debate
 General Assembly Debate: The effect of climate change and water on migration and internal displacement
November 17, 2018, 13:00 UTC/ 22:00 Japan Time
See the General Assembly Debate Page for resources, times and registration. You must be registered on the website to sign up for the debate.
Welcome to Online Model United Nations, the world's first fully online MUN program. Our community of globally connected and engaged youth are working together to develop a unique online debating platform, open to any high school student with internet connection and a desire to collaborate and discuss our world's most pressing issues.
Our organization has diversified over the years into a educational development vehicle to accelerate the Sustainable Development Goal (SDG) agenda. We are primarily focused on SDG 4, 5 and 10. We believe through innovation in education through technology we can advance gender equality and women empowerment to reduce inequality in and amongst countries.
We have a dedicated staff of over 30 youth spanning countries as diverse as Singapore and Somalia, the United Arab Emirates and Zimbabwe, India and Columbia to create this globally connected network. As well as active national programs dotted world-wide. In addition, we seek to foster and stimulate partnerships to achieve a shared vision. We are currently partnered with organizations in Afghanistan, Palestine and Qatar working toward a brighter future envisioned by the SDGs. Easy to access virtual classrooms, and an integrated network of social media and free online programs, workshops and training, travel teams as well as support for on the ground projects is what we are centered on. Please look at the video above to see what we are all about!
O-MUN is committed to democratizing this popular academic program, keeping the focus squarely on mentorship, discussion, collaboration and high academic standards. Our goal is to empower individual students anywhere in the world to act as leaders and bridge builders, to learn and connect with individuals different from themselves, to network on a global scale and to make friends in the process.
Let's get started!
Register
Technology Requirements
Sign up for a debate
Research Tools
Joining the debate room
What to expect
You must register on the OMUN site before attempting to sign up for a debate.
Click here
to register!
You can access OMUN through a laptop or smart phone. You must have a recent version of Java in order for the debate room to work properly
You must sign up for individual debates. Click the appropriate debate tab in the menu. Directions on how to sign up can be found there
We have lots of good research tools to help with your OMUN preparation. See our Research Tools page for more information
Tab content
Tab content